You can create Meeting Activities in Workbooks, just as you would any other type of Activity.  The record looks similar to other Activity records but includes fields for Location and Start and End Dates and Times.
Adding Meetings to your Calendar
Once you've created a Meeting record you can download it to your calendar by generating an iCal record.  There are two ways to do this:
From a Meeting record - open the relevant Meeting record and click Download; 

or:
From the Activities Landing Page - open the Activities Landing Page and navigate to the view that contains the Meeting record you want to add to your calendar.  Click on the Download button at the end of the relevant row.
NOTE:  You may see a browser prompt asking if you want to leave your current page.  Click yes (or the equivalent) to accept this.
Both methods will download an iCal record for this Meeting.  If you want to modify any details you can do so, then click Save & Close.  This adds the Meeting to your Outlook calendar.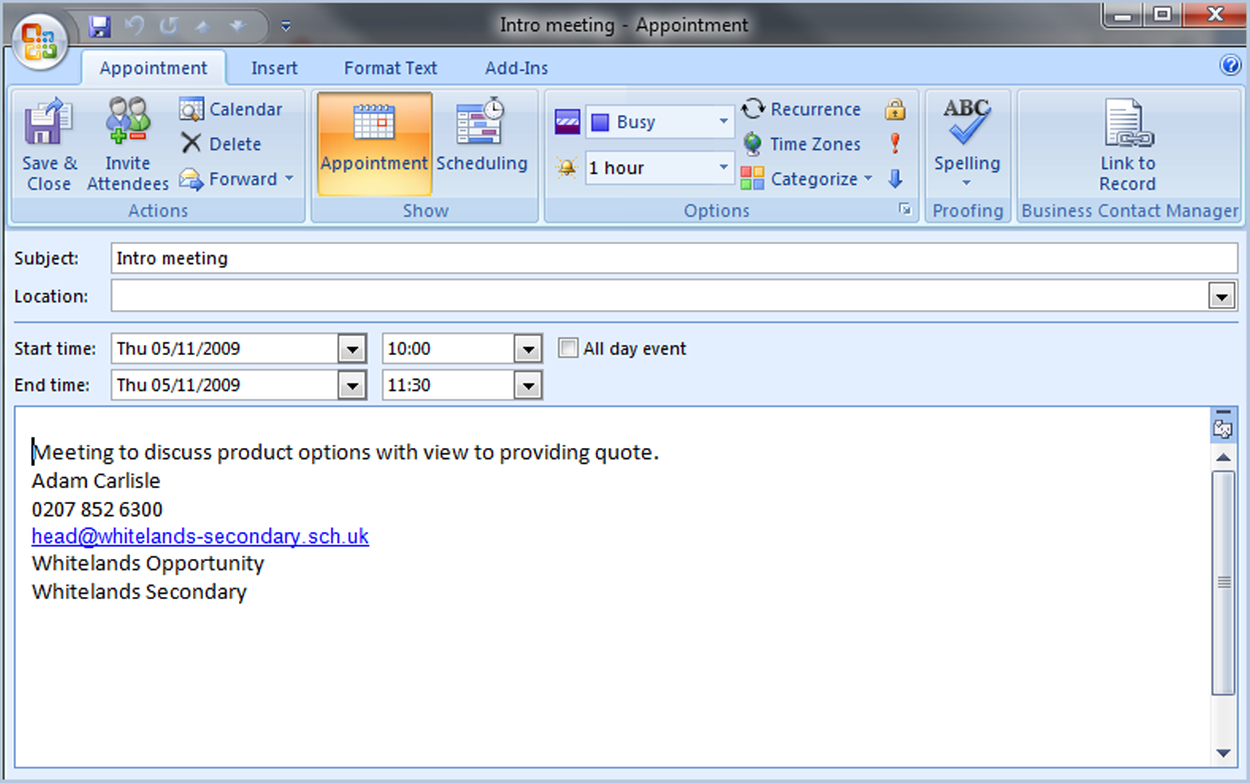 If someone is making appointments on your behalf in Workbooks, the appointment maker can download the appointment and forward the iCal/ics file to you by email attachment.  Upon receipt, open the attachment and Outlook will import it to the calendar as if you downloaded it yourself.