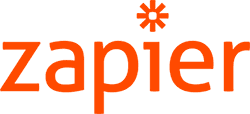 Zapier allows web services and apps listed on their website to integrate with each other.
Over 700+ services have now been added (including Twitter, Eventbrite, Linkedin and Survey Monkey) with more being added almost daily.
With Workbooks being available in Zapier, this means any listed app can easily be connected and integrated with Workbooks. As you can imagine, this makes the integration possibilities with Workbooks almost limitless.
Workbooks triggers include: 
  Posted Invoice
  New Case
  New Person
  New Organisation
  New Sales Lead
  New Task
To find out more Contact Us.