The key to any CRM project is carefully planned and skillfully delivered implementation, and nowhere is this more the case than with customer service. Get it wrong in this critical area and both customers and agents will feel the impact, but get it right and very quickly you will have agents focusing on more interesting queries that they're well qualified to handle, and customers feeling far happier with speed and quality of issue resolution. It can be a game changer. So how do you get it right?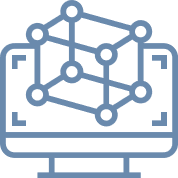 Step 1. Look at your channels
One of the key benefits of using CRM to manage your customer service is that it can seamlessly pull together all of the channels that customers use to engage with you. So, make sure you include all of them in your implementation and think carefully about how, when and why customers use them. Spending time on this detailed assessment will enable you to start out with a clear picture of demand, and set up a solution to meet that demand.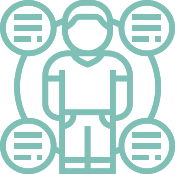 Step 2. Understand queries
It is equally important to start with a clear-eyed view of the type of queries you handle. Analyse the topics customers bring to customer service. You may be surprised at what you uncover. Get a sound understanding of how long queries take to resolve, as well as the different types of complex and simple queries. This puts you in a good place to make a plan for dealing with them. If you offer tiered service levels this should be factored into your CRM set-up.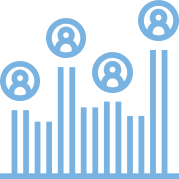 Step 3. Pin down metrics
The cliché is that what gets measured gets managed; it's a cliché for a good reason. If you want to manage your customer service function well you need to understand the factors that matter to your business and you need to know how to measure performance against them.
It may be your net promoter score, or responses to a specific customer satisfaction survey, or performance against service level agreements, or the ratio of open versus closed cases, or the number of cases by time window, or the gap between first and final resolutions. Whatever it is for your business know it and make a plan to measure it.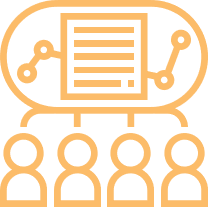 Step 4: Plan agent training
One of the most common reasons for a CRM platform not delivering as hoped is that agents fail to use it as fully as they could. This doesn't happen because the CRM platform is flawed or because agents aren't interested in how it can help them deliver better service to customers. It happens because agents either don't understand how it could help them or they don't understand how to use it.
Make sure this doesn't happen to you by investing in agent training on the CRM system. Invest money in qualified, expert trainers, and invest the time of your team. Avoid taking the whole team offline for a day or two by setting up a phased training plan.

Step 5: Plan data migration 
The other major stumbling block to successful implementation is data. Make a plan to pull together all of the data you need, from multiple sources across the organisation. Standardise it. Tackle the three gremlins of duplication, inaccuracy and redundancy. Develop procedures to stop them reappearing.
There's no way round it – it's a headache. But use the moment of CRM implementation to get your data right and it can transform your organisation's customer service.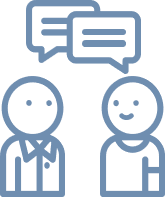 Step 6: Get help
You won't do all this on your own. You will need the support of colleagues from across the organisation. Before you embark on this project spend time bringing your team together. Inspire them with your vision, help them to share your excitement about what CRM will do for your customer service, and then set out together to make it happen.
If you want to better understand how CRM can help you deliver a customer experience that drives competitive advantage and commercial results for your business, why not download our latest whitepaper CRM for Customer Service?