That is still the view of a surprising number of SMEs. When we interviewed a sample of organisations in December 2017 we found a remarkable 30% of them are yet to implement any form of CRM technology.
They are missing out. CRM streamlines processes, enhances the customer experience, and makes the workforce both happier and more productive. Regardless of the size of the business. In fact, those SMEs we interviewed agreed – 66% of them described the primary driver for CRM as improving the productivity of customer-facing employees, 62% as enhanced customer experience, and 49% of reducing operational costs.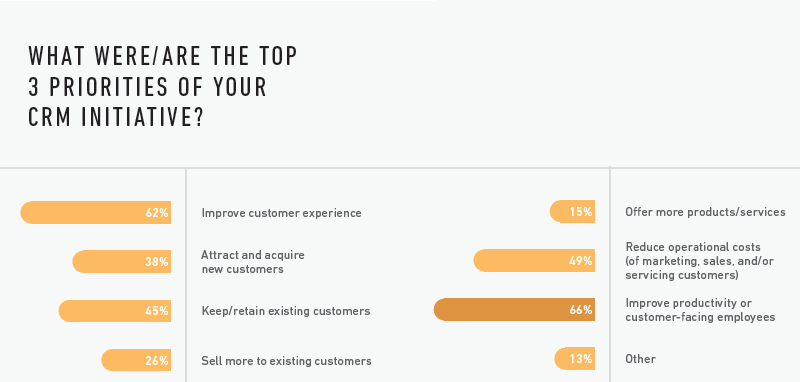 We asked a whole host of other questions too. We explored what stops that 30% from adopting CRM, we looked at what the 70% do to extract maximum value from CRM, and perhaps most crucially we found out from those 70% what they have learnt from their implementations and what advice they would offer other SMEs on how to get it right first time.
SME use of CRM is currently relatively low but this is changing. Out of the organisations that have introduced CRM, more than 50% have deployed CRM in the last 5 years. 21% have taken the plunge in the last year alone. Our survey told us loud and clear that CRM is now seen as an essential tool for successfully running a business.

If you want to dive into the survey results, we have compiled a report "The state of the CRM market 2018 – An SME perspective" – an essential and insightful read for anyone running an SME. The report is available for download here.
The SMEs that don't want to get left behind need to act soon, and this exclusive report from Workbooks is a useful first step in the right direction.