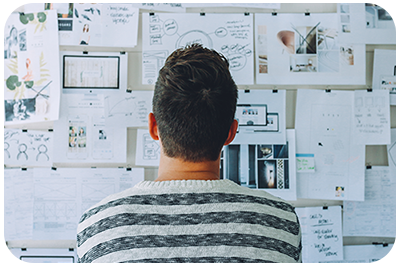 Events can be a great marketing channel to increase brand awareness, engage with customers, showcase products and services, generate leads… the list goes on. Whether you are organising a webinar, a live seminar or a training course, you are engaging with different types of people – teams within your own company (sales, account management, finance etc.), suppliers and of course customers & prospects – and you are juggling many activities that are time sensitive. Technology can be of great help in streamlining the management of your events. CRM combined with Marketing Automation can help with data segmentation, workflow automation, effective follow-up, and ROI calculation. CRM & Marketing Automation solutions allow you to effectively plan, execute and measure most aspects of an event. Let's review how.
Planning   

Planning an event can entail a million and one details and we all know the struggles of trying to stay on top of every activity. A CRM system in particular can help you do just that. Activities can be recorded in one place, enabling you to have a better overview of what is required to run the event.
Creating a campaign in CRM is a good starting point as you will be able to input all the information about the event including expected costs, location, date, speakers, themes etc. Alongside this, you can begin setting out the different tasks that need to be completed and split them amongst your team; this way you can see where you are at every stage and who is managing what. You can easily identify any issues or things that may impact a successful completion.
Executing  

CRM helps you segment your customers & prospects – based on relevant criteria such as demographics, historical information / previous activities (previous interest, location, job title, previous purchase etc.), enabling you to invite the right audience and keep track of registrations/attendees. A CRM system integrated with your Marketing Automation (email) will let you create and send automated emails (triggered by specific actions) and record all relevant information: for example, an email will be sent once a registration is completed, another email will be sent prior to the event as a reminder and finally an email will be sent after the event either thanking the person for attending or a 'Sorry we've missed you' for those who didn't. CRM and Marketing Automation saves you time, reduces human error, enables you to record all engagement points related to the event at contact and campaign level and creates a fantastic customer experience thanks to personalisation.
On top of that, you can keep track of your spending as you are able to create Supplier Orders with CRM. You can store required documents such as legal agreements etc. against the campaign, ready for you to review at any moment. This can become handy when reviewing ROI on the event or when dealing with any contentious issues that may arise (a supplier not delivering for example).
Measuring   

Finally, you want to be able to demonstrate the ROI of your event to key business stakeholders. CRM can help there too, by providing granular reporting to evidence performance. For example, you can create a report that shows how many people were invited, how individual contacts interacted with your emails (open and click-through rates), how many registrations and attendees you had, who they have been allocated to for follow-up, and where they currently sit in the sales cycle. In a nutshell, you can measure how many leads the event has generated overall, which of those have turned into opportunities and how much pipeline has been generated. You can track how quickly – or not – that pipeline is moving and over time how much revenue has been added – all at the click of a button.
Add the fact that you can also report on what has been spent to deliver the event and you now have a fully rounded approach to calculating ROI. Imagine how useful all this insight is when making decisions around future events and marketing spend.
Ultimately CRM combined with Marketing Automation lets you take advantage of the data you have and build on it to drive a superior event experience. The more integrated the two technologies are, the more holistic your approach and the more seamless the execution will be. You will be able to streamline the event process, execute efficiently, track performance and make more informed decisions. Don't settle for less. Make sure technology is supporting you and helping you drive success.