To compete in today's world, B2B businesses are working hard to generate the right leads and nurture them through the sales cycle, always on the look-out for ways of gaining an edge.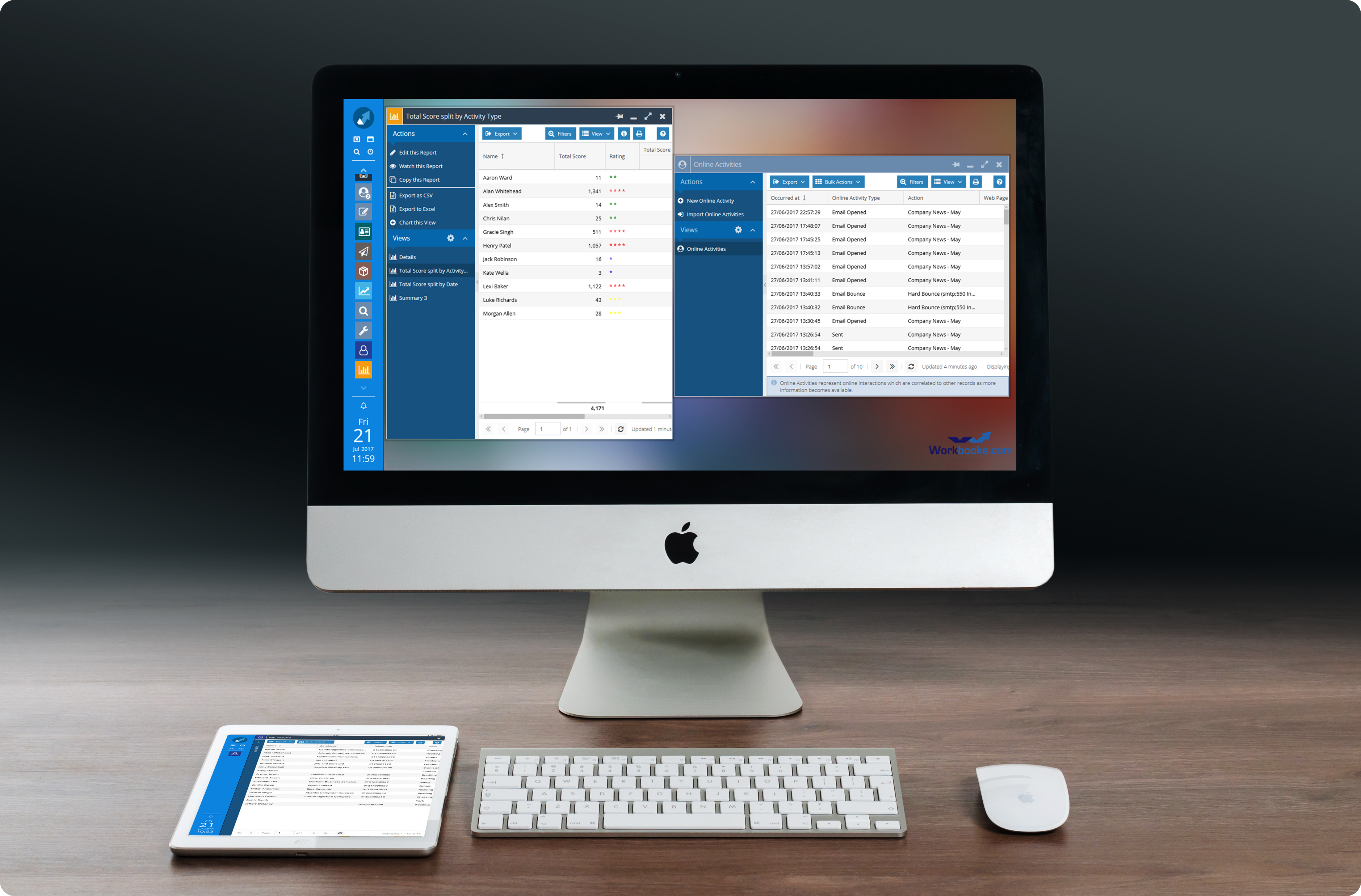 Most businesses today have a company website that they use to generate leads. Marketing devise strategies to generate website traffic using online channels such as SEO, PPC, social media, and email, as well as offline communication methods.
They also focus on converting this traffic into enquiries by engaging visitors with valuable content and creative design, and optimising UX. While B2B online best practices continue to develop, one thing is abundantly clear though: only a small percentage (industry average is 3%) of website traffic will actually go on to make contact with you. That means that 97% of visitors are coming and going without making an enquiry, meaning you have no way of knowing who they are.
You most likely have a form of analytics (Google Analytics for example) in place and whilst this gives you numbers such as how many visitors you've had or which pages are the most popular, it won't give you details about who these visitors actually are or provide a total timeline of previous visits.
This issue can be solved through the right IP tracking software – giving you the ability to track 'IP addresses' (the unique number assigned to a computer when it accesses the internet), significantly increasing your chances to capitalise on potentially lost opportunities.
What is IP tracking software?

With IP tracking software you can find out more about who your B2B website visitors are, even if they never fill in a form. In order to use IP Lookup technology on your website, you simply have to upload an IP tracking code to the backend of your website and install a system that captures and reports the information. It is that simple! Then the software can provide you with a range of data and insights that will enhance both your sales and marketing activity.
What insights can I get?

By using IP tracking software, you will be able to view in real-time details of the companies that have visited your website, even if they never make contact with you. You will also be able to see when they were on your website, how they found it in the first place, what they looked at and how they moved around the site.
The most advanced IP Lookup software will show you more than just the names of the companies. They will be able to provide you with enriched information, based on the information held in their database such as industry, company size etc. Some vendors will provide you with the ability to get contact information as well (at a cost), which could come in useful if you do not have those details already – enabling you to engage with prospective customers quickly and efficiently.
But go one step further and see your sales and marketing efficiency substantially increase.
The value of combining IP tracking and CRM

You probably have a lot of information within your CRM regarding your target audience. You may already have organisation information, contact names within those accounts, demographic information, records of previous engagements and outcomes etc. Imagine if you could connect the information provided by the IP Lookup technology to the information you already have in your CRM? If you could present your IP Lookup information within the context of the data you already have?
This would help you easily identify brand new leads, who in your current sales pipeline is actively researching and how active your customers are.
Connecting your IP Lookup information with your CRM will give you the context you need in order to decide the best course of action for each individual website visitor.  This will give you an edge you never had before. Rather than looking at information in siloes, you'll be able to get the information in context. Armed with such valuable insights, you'll be able to focus your time and attention on the right visitors and tailor your approach accordingly.
Conclusion
With advanced IP tracking allowing you to recognise who your website leads are, how to get in contact with them and where they came from, and combining this information with your CRM data, you accelerate your lead generation, you boost your sales pipeline and increase your marketing and sales efficiency. And by being able to maximise every opportunity, you increase your ROI and grow revenue.
If you want to know who is on your website, how they got there, whilst automatically understanding whether they are already engaged with you, get in touch and we'll show you how Workbooks Web Insights can help. Once you have tried it (we offer a 2 week trial), you won't want to live without it!