Increasingly consumers and businesses alike are assigning real value to exceptional Customer Experience.  If you have a great experience with a supplier, you develop trust and brand loyalty; if not, you don't buy more and you're likely to tell friends and colleagues.
By 2020, it is predicted that Customer Experience will be the leading brand differentiator when it comes to a buying decision, leaving behind criteria such as product and price. Customer Experience is not the latest hype, it drives revenue growth and is slowly taking centre stage.
CRM still at the heart of great customer experience?
Organisations must change the way they look at their strategy and technology stack. Some people say CRM is no longer cool… Well, I think it is exactly the opposite! CRM truly lies at the heart of a great Customer Experience and is the only source of a competitive advantage. But yes, the perception of what CRM is and the CRM vendors landscape will evolve. And the pace of change will accelerate in 2017.
Point solutions such as sales automation (rather than CRM suites) will find it difficult to compete and consolidation in the market will step up. Those solutions offer a too narrow or departmental view that does not enable the holistic, seamless and consistent Customer Experience organisations are thriving for.
Features for the whole customer journey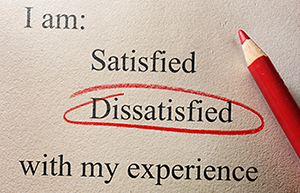 CRM must help organisations engage in a meaningful way along the entire customer lifecycle. CRM must provide feature-rich business / admin tooling and processes that span the customer journey, from the first time a customer engages to the point of advocacy; capabilities need to infuse decisioning in customer facing interactions, across the entire organisation and at all customer touch points.
For customers, everything needs to be seamless, frictionless. Your customers want to see that your organisation understands who they are and where they are on their purchasing process. They want to be served the right information at the right time.
Addressing the needs and requirements of marketers
CRM needs to enable organisations to be relevant and timely, to engage in a personalised way. As a result, Marketing Automation functionalities will become more prominent. And we are not just simply talking about Email Marketing but also functionalities such as website visitors tracking, nurturing campaign management etc.
CRM will need to be able to track all interactions and activities in a way that facilitates segmentation, decision making, tailored automation and much more. In many businesses, Marketing is taking the lead on Customer Experience and is also driving IT investment to support it.
CRM vendors will need to adapt to ensure that their technology better addresses the needs and requirements of marketers. CRM business cases and initiatives will be more and more driven by the marketing team.
Creating and maintaining personal relationships
Organisations are aiming for meaningful, relevant, timely engagement with their prospects and customers. They want to create personal relationships and maintain an ongoing dialog. They aim to offer what the customer really wants – based on the knowledge of what the customer is interested in, asked for, already bought… Organisations want to provide attentive and quick support.
CRM can enable all of this and more. CRM is moving towards a true suite of capabilities that can support the 'Customer Experience' and bring sales, marketing, service and customer support together. Vendors will need to evolve and if they don't, their value will diminish and they will soon become irrelevant. CRM must evolve to 'Customer Experience' or become a mere back-end database.