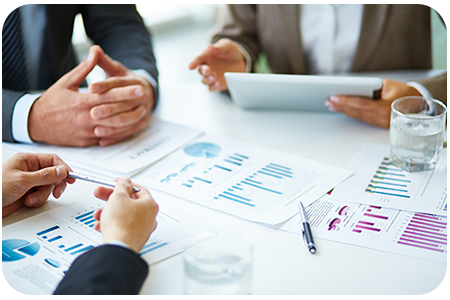 Marketing leadership guru Thomas Barta* states that 'less than half of C-suite executives and business leaders believe their company's marketing expenditure is significantly contributing to revenue or profitability.' The majority still thinks of their marketing departments as cost centres.
Being seen as a cost centre rather than a source of revenue can have serious consequences for a marketing team. Not only are departments that are not demonstrating a good return on investment rarely on the list to receive bigger budgets and resources, they are also more likely to face cuts when a business experiences difficult times.
"If you have no accountability or measurement against revenue and growth then you are most likely going to be viewed as a cost centre. But if you aggressively pursue an agenda of accountability and transparency, you'll be viewed as a trusted partner; and even if you don't have a formal P&L, you'll be seen as a revenue generator and owner," says Christelle Fraysse, CMO at Workbooks.
Now is time for marketers to be held accountable for more than just awareness and leads. "It is time for all of us to step up and prove that marketing teams are a revenue and profit centre!"
It is time for all Marketing Directors and CMOs to demonstrate the contribution of marketing to revenue and show how marketing can support and drive business growth. And it is time to shine a light on the value marketing delivers to the sales organisation and the company as a whole.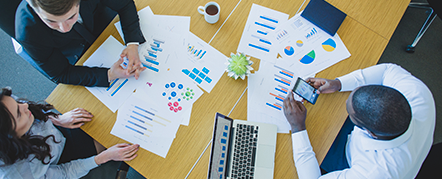 Shifting to being a revenue/profit generator starts with tracking the sourcing, influencing and generation of company revenue. In a nutshell, it is about measuring the impact Marketing has in the generation of revenue for the business. Marketing leaders need to look at the funnel from top to bottom and start reporting on the impact of their contributions throughout. Everything from total number of engagements or touchpoints all the way down to how much of the business' revenue came from opportunities sourced by marketing. This approach establishes credibility and makes a true partnership with sales possible. Marketing needs to start tracking – religiously –leads and opportunities as they move through the funnel, from prospect to marketing-qualified leads to sales accepted leads to opportunities to closed won deals… and beyond.
With the availability of Marketing Automation and CRM tools, and by tightly integrating them together, you can get a much better and granular picture of the funnel. Marketing Automation helps with the top-of-the-funnel activities, driving greater visibility and effectiveness; CRM on the other hand will help more with the bottom-part-of-the-funnel activities, categorising and collecting details of leads, opportunities, interaction details of the sales team, revenue pipeline, conversion rates and much more.
With such tools in place, it is now easier than ever before for marketers to prove their value and demonstrate how their efforts contribute to revenue, from generating qualified leads to accelerating cycle times and increasing win rates.
But there are other benefits too. Marketers can measure precisely what touchpoints move leads down the funnel so they can optimise their efforts and accelerate sales. CRM and Marketing Automation combined can truly help optimise your revenue funnel and address questions such as:
How to generate more and better quality leads?
How to increase conversion and close rates?
How to increase velocity?
How to better understand the customer journey?
How to demonstrate ROI?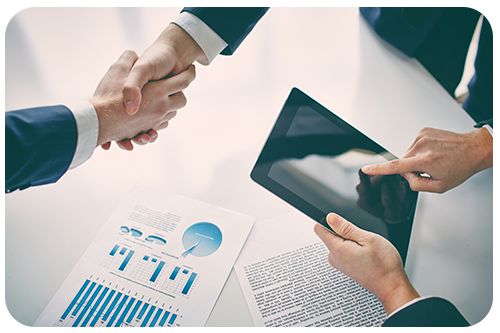 And beyond giving credit for the work that marketing does in generating pipeline and speeding up the sales process, this approach also helps align marketing and sales teams around one singular goal: revenue generation.
As soon as marketers turn their focus to metrics that impact the bottom line, metrics that actually move the needle, they're more aligned with sales, more focused on generating the right leads and nurturing them until they are qualified. When they receive credit for doing this, they'll work harder. When they work harder, sales teams have more qualified leads to sell to.
When marketing teams are held accountable for improving conversion rates between buying stages, salespeople get more leads and close more deals – and more revenue is generated.
It's a virtuous cycle that has the potential to generate huge returns. When you spend your money well in order to attract profitable customers, the business grows. And when you produce visible returns, you are more likely to get more support and more resources—which in turn creates even more revenue and profit. It's a pretty simple equation.