Can you name a more iconic duo than Marketing Automation & CRM? Let's have a quick look at what benefits integrating them tightly can bring to your business?
Insight into your entire customer journey   
You are likely all too familiar with using multiple systems for various marketing and sales activities. It can sometimes feel like looking for a needle in a haystack, right? Having an overview of your entire sales and marketing journey (or funnel) in one place is paramount for a seamless sales process, plus it helps you reduce costs and increase productivity. But there's so much more to your CRM integration than just sales; you can create a centralised hub for your data for all departments in your business: sales, marketing, customer services, account management, etc. The insight you gain enables you to make better decisions, drive more efficiency or provide a better customer experience overall.
Personalisation for the win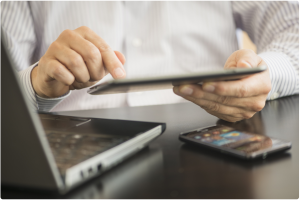 If we can relate to what we're reading, we're more likely to positively engage, hence why campaigns that include elements of personalisation are usually more successful than those without these touches. It goes without saying that your CRM is a treasure chest ready for you to take advantage of!
Personalisation is more than just first names; all the data you are tracking on your contacts counts. The topics they engage with in your campaigns and on your website help lay the foundations for effective and powerful segmentation. You can segment the audience for your campaigns based on content or interactions. If you can make your marketing relevant and timely, you are on a winning path!
What about marketing automation?  
It is obvious how that'll work on your usual email marketing campaigns, but what about marketing automation? Well, that's really just a term for a collection of campaigns in one view.
You might want to build a lead nurture workflow based on certain topics and/or driven by someones' specific actions. The audience that feeds a workflow is generated in a CRM and is based on the demographics / profile information (industry sector, job title, preferences etc.) and/or activities of the person (browsing activity on your website, downloads, event attendance etc.). Business Development Executives and Sales can easily see which automated emails have been sent to prospects and gather intelligence such as which emails prospects interacted with or highlight content that they're consistently interested in. This can help better define what the next step should be with this particular prospect, understand more clearly at what stage they are in their buying process, how and who is best placed to engage with them.
Building value throughout the entire marketing and sales cycle will drive greater success. Marketing and Sales teams can spend less time on admin, focusing down on beneficial strategic activities that will improve conversion rate and ultimately support business growth. Combining Marketing Automation and CRM is one sure way of driving this efficiently – with maximum impact.
This blog post was written by Communigator, provider of the technology behind Workbooks GatorMail and Web Insights.