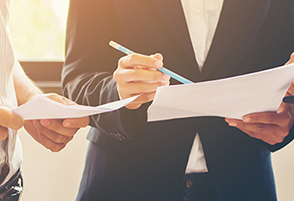 Ask anyone who already has a CRM platform in their organisation and they will talk enthusiastically to you of the benefits it has brought them.
They may tell you about how it has given all their customer service agents a single, immediate and complete view of the customer, and so enhanced levels of customer services. Or they might focus on the number of administrative tasks that have been automated and so the money that has been saved.
Or they might tell you about how their salespeople no longer spend hours compiling reports to show management. Now those reports are automated so salespeople can be out in the field, talking to customers and winning new business. Others might talk to you about the quality of information it offers them and how that is helping them make better decisions.
There is much else they could tell you. Perhaps you have already heard stories such as this, and it is what has fired your enthusiasm for a CRM platform, to the point where you are now researching the topic. However, before you rush in to interview vendors and select the right system for you, it is important to step back for a moment and spend time understanding the specific CRM requirements of your organisation.
   Gaining clarity
There are several reasons why this stage is important. Firstly it focuses your thinking on the aspects of CRM that matter most to your organisation at that moment in time. The broad benefits of CRM are well known: boosting sales, cutting costs, improving the customer experience, and giving the business all the insight it needs to make better decisions. However, within those broad categories there are many more granular objectives, some of which will be important to you, others less so. In simple terms if you know what matters to you, you are more likely to achieve it. So get digging.
This clarity will help inform your choice of CRM solution. It will futureproof your selection, making your implementation as relevant in five years as it is on launch day. It will ensure you have all the training and support you need. It will help guide you in your allocation of budget, so you neither over-spend nor under-spend.
   A step-by-step guide
There is much to think about when assessing your CRM requirements, and it is a step that is often missed out by busy executives who are keen to rush ahead to meet vendors and select their solution. To help make the process more manageable we have put together a 'Guide to Understanding your CRM Requirements' – which breaks it down into five, clear, easy-to-follow steps:
Know what you want to achieve
Identify the features and functions needed to deliver those objectives and outcomes
Look to the future
Consider the support you'll need
Clarify your budget
Where CRM is implemented well it can transform organisations for the better, and yet, according to industry analysts like Gartner, Forrester or Butler, 50% to 70% of CRM projects are sub-optimal. To ensure your implementation does not fall into that category, put in the time to understand your organisation's requirements. It will be time well spent.
To find out more about what you need to consider for each of the 7 golden rules, fill out your details and access the whitepaper.