10 things SMEs should look out for when purchasing CRM
Whilst there are some similarities in the CRM requirements for SMEs and larger corporates, key differences mean smaller businesses need to take a different approach to selecting their solution. This article outlines 10 things small businesses should look out for.
The expectations and requirements of a CRM system for small and mid-sized organisations are similar to the deployment of a CRM system for a large corporate. The difference is that unlike larger organisations, smaller businesses tend to have limited resource available to them, in terms of both budgets, and time available to ensure the implementation of the CRM project is a success.
Workbooks.com, the fastest growing provider of Web-Based CRM and business applications, believe that there are a number of key factors that every SME should look for when purchasing a CRM solution.
1. Usability
Consider how much time and money you are willing to spend on the implementation of your chosen CRM solution. An easy-to-use and intuitive system is likely to require less training, and therefore less money spent on ensuring your CRM deployment is a success. An intuitive solution is an effective solution, as it enables your salespeople to become competent far quicker which in turn helps your company benefit from a quick return on the investment.
2. How easy is it to customise
Look for a solution that you can customise easily and one that enables you to capture all the information you need it to, without having to change your working processes too much. Organisations often have different terminology and terms for ultimately the same thing and although you should be open to change and new ways of working, having a solution that seamlessly integrates into your current working practice is priceless.
3. Accessibility
Consider how accessible you want your CRM solution to be. Although on-premise solutions can have advantages, a web-based system will make it much easier for your sales team to enter data from anywhere, for instance at a trade show. A web-based solution will also enable them to access the system when working from home and on the move. This flexibility is key.
4. Easy to use reporting tools
Reporting forms an essential part of a CRM solution, helping you to make better, more informed decisions. Make sure your CRM solution not only allows you to quickly and easily create reports, but also allows you to generate and view the data in a usable format. Bear in mind that you may want to use your data elsewhere to perform further analysis, so a system that does not allow you to export your data into formats such as .XLS, .TXT or .CSV may prove to be very frustrating.
5. Scope for growth
Make sure the CRM solution you choose has the flexibility to grow with your business. Having a solution that is well equipped to deal with your needs as a 'one man band' is great, but as you grow and your business changes the last thing you want to be doing is starting the process of implementing a new CRM solution all over again.
6. Easy to use data import and export tools
Most organisations will have existing customer data or information held somewhere. Whether this be spreadsheets or an existing CRM solution, it is probable that you will want at least some of this data imported into your new CRM system. With this in mind, a solution that supports an easy import of data is crucial. Similarly, the ability to export your data into a useable format, such as Excel or .CSV, at the click of a mouse is something every CRM solution should have.
7. Availability of training
Regardless of how intuitive your chosen CRM solution is, many of us are naturally somewhat reluctant to change, and therefore training is key to ensure quick adoption throughout your workforce. It is important to identify whether training is available to you, and at a reasonable cost.
8. Hidden support costs
Some CRM solutions can be deceptively inexpensive. Carefully consider the level of support that is included within your contract and make sure you are comfortable with the costs associated for any support that falls outside the terms of your contract. Too often organisations are lured in by low prices, and are shocked to discover several months later that they have to pay extra when they run into a problem they need help with.
9. API Integration
It is common for smaller organisations to run their business on multiple applications, for instance Microsoft Outlook, Google Apps or Sage accounting packages. Make sure your chosen CRM solution can integrate with the other applications your business uses to help create a streamlined approach.
10. A solution that caters to your business needs
As much as it's important to ensure your CRM solution meets all your key requirements, as the saying goes, you also do not want to end up 'using a sledgehammer to crack a nut'. Choosing an extravagant solution to solve a minor problem will prove overwhelming and will ultimately result in incurring unnecessary cost. Make sure you choose a solution that specialises in businesses of your size, and is ready to grow along side you.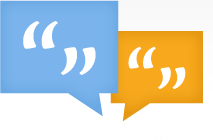 AJ Thompson
Sales Director
Northdoor
"The Workbooks implementation has been a success for our business, we now have better visibility of business metrics, have streamlined our sales order processing and reduced our operational costs significantly."