Business benefits and ROI on CRM projects are no longer a 'nice to have' but a prerequisite so discover how to prove them.
Even though businesses are more focused than ever before on the bottom-line numbers that everything they invest in delivers, CRM ROI can still be broken down into tangible and intangible benefits.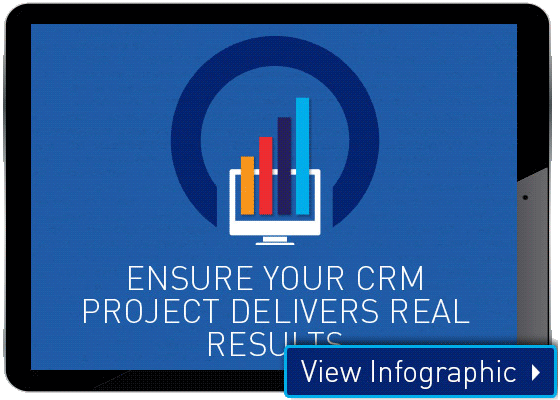 Tangible Benefits (and how to prove them)
Tangible Benefit #1 – More and bigger deals at less cost
This study from Success with CRM shows that CRM solutions can deliver:
10% sales revenue growth per sales representative each year.

5% cut to the cost of sales.

5% increase in win rates for forecasted sales.
How to prove it: Map data from the CRM reports against historical data for these KPIs.
Tangible Benefit #2 – Happier customers staying with you
Businesses using CRM effectively deliver better customer experiences, which results in better customer retention rates:
according to Apptegic, a 5% cut in customer churn rate delivers 25-125% more profit!

Gartner says 80% of your future revenue will come from just 20% of your existing customers!
How to prove it: Compare customer churn rates for the 2 years prior to the CRM implementation to the first two years of its use; and also track improvements in your customer satisfaction surveys.
Get more tips on proving ROI in this article from CRM Infoline.
Intangible Benefits (and how to measure them)
Intangible Benefit #1 – More efficient processes
All departments can easily access customer information, saving time and improving processes across the business through automation:
Marketing benefit from automatic lead capture and assignment, tools to automate lead scoring, and the ability to easily track who's been sent what, when and whether they responded.

Sales benefit from Marketing's automated lead assignment and spend less time doing admin and more time selling.

Finance benefit from automated invoicing and better visibility of who's paid and, if they haven't, whether they have a customer service issue.

Customer support benefit from automatic case creation via email or website and tools to automate assignment and prioritisation.
How to measure it: Advice from Success with CRM says ROI can be measured by time spent on value-adding tasks after implementation.
Intangible Benefit #2 – Happier and more motivated staff
Giving people easy access to the info they need to do their job better improves motivation and shows how they impact the wider business:
How to measure it: Employee satisfaction surveys with CRM users to show how it's made them happier.