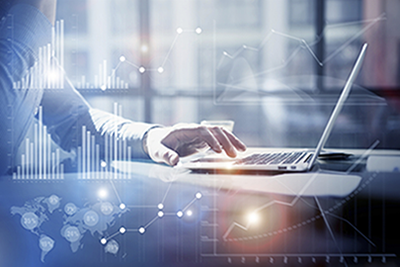 Now we know that you'd like to see that kind of growth and improve your sales forecasting processes and with the right CRM solution you can.
Forecasting is by no means a new tool that businesses use but the digital revolution means that the information that informs it and how it is calculated can provide a much more accurate picture of what's going to convert down the line.
The Aberdeen Group's 2012 'Better Sales Forecasting Through Process and Technology: No Crystal Ball Required' report discovered that of the companies surveyed, the best-in-class averaged 17.8% year-over-year revenue growth using sales forecasting technologies, compared with 8.4% for industry average companies and just 0.2% at laggard companies.
Be Realistic
Does Your Sales Forecast Need Some Work? discusses the results from a recent study, which found that sales teams are a tad over-confident when it comes to their pipelines. More than 14,400 closed opportunities with sales cycles of 75 to 250 days were reviewed over the course of five years and it was found that, on average, it takes sales teams 22% longer to win an opportunity than they had expected it to.
The Aberdeen report also found that among the 'best-in-class' companies (the ones that enjoyed much higher growth than everyone else):
81% use performance dashboards to track goal vs. actual sales data.

78% have a formal definition of progressive sales stages used to weight sales forecasts.

75% add external social media content to the forecasting process.
So by being more realistic and using a CRM solution that joins up sales, marketing, finance and customer service and automates their processes, your business can have a sales pipeline forecast that really does convert when you thought it would.
How To: Better Forecasting
1. Sharing

Providing cross-functional access to the sales forecast was cited as one of the most important steps that businesses need to take in order to improve its accuracy. If senior management in other departments have more information available they can make better decisions. The right CRM system allows all departments to access full customer data so they can see exactly what happened before and what's happening now to make more informed forecasts for the future.
2. Analysing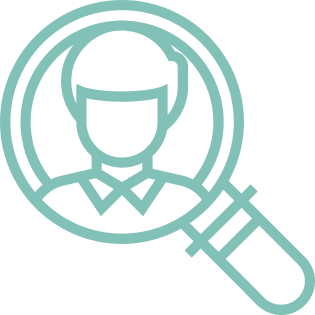 Analysis of 'deal velocity' is another way to get better at forecasting. This just means looking at the extent to which individual sales opportunities remain in sales stages too long, then working with marketing to improve the nurturing and selling processes for those accounts, regions or sectors. With a CRM system that tracks a customer life cycle from lead to invoice to support, getting hold of this data is simple. And it provides powerful insights.
3. Pacing

Proper pacing for effective business-to-business selling can transform results as it helps to establish where extra support or attention needs to be applied in order to close a sale. The Aberdeen report showed that only 12% of laggard companies analyse sales stage activity to identify which deals were dawdling or racing through the process.
In contrast, 32% of 'best-in-class' companies and 41% of 'industry average' firms used this approach and benefited from better overall sales results and more accurate forecasts by monitoring the sales cycle more closely. Guess what – the right CRM can reveal the length of sales cycles and what marketing communications have been used throughout them at the click of a button.