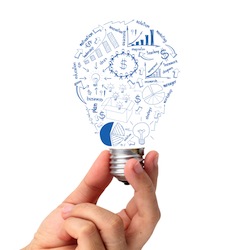 Effective online CRM software transforms your marketing efforts and brings a sophisticated approach to your activities
The "aggressive" growth ambitions of many businesses place excessive demands on the marketing team: not only are they tasked with determining key areas of business expansion, they also need to exploit multi-channel marketing, manage third-party agencies and justify expenditure with clear Returns on Investments.
Effective online CRM software should be at the heart of all these activities but all too often it is regarded as nothing more than an unsophisticated way of recording customer data.
Our latest eBook explains the key steps that today's Marketers need to take if they are to evolve from a primitive use of CRM to a highly sophisticated approach that reaps the full benefits that online CRM software has to offer within a corporate growth model.
The First Age of CRM
Build a detailed, accurate and complete database of both customers and prospects. The analysis of transaction data, lapsed customers, top-selling products and customer profiles will help marketers understand the total lifetime cost and value of each customer.
The Second Age of CRM
Armed with accurate customer and prospect insight, marketers can transform the effectiveness of on-going campaigns. By using marketing automation tools, intelligent email marketing and tailored landing pages with targeted calls to action, in combination with accurate customer profiles, they can improve lead flow and conversion rates.
The Third Age of CRM
Marketers use the CRM system effectively to close the loop between marketing and sales and transform the effectiveness of lead generation and sales conversion. Leads should be followed up on or marked with a 'qualified out reason' to refine lead generation programmes, either internally or via a third party agency.
The Fourth Age of CRM
A company-wide CRM commitment creates a better understanding between sales and marketing. This means ensuring the right level of user training to ensure everyone knows how to get the most out of the system and keeping it simple: an overly complicated system will be counter-effective.
The Fifth Age of CRM
Marketers truly come of age and are free to explore new channels such as social media to improve brand awareness and generate new leads. The same metrics management should be embedded to ensure qualified sales opportunities regardless of online channel.

To find out why organisations should stop banging their heads against the cave wall and ensure their marketing moves forward into the 21st Century and beyond, download our latest eBook 'Stepping into a new age of Marketing with CRM' here.