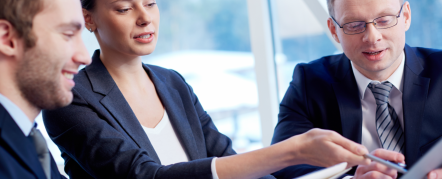 As the adoption of Workbooks' applications continues to grow, we get to meet leaders of a lot of UK companies, who are keen to improve the performance of their businesses.
It's still really exciting for us to hear about just how big a difference the adoption of a broader CRM solution makes to our customers, not only in sales and marketing, but in order admin and fulfilment – removing the reliance on Word and Excel for quotations, sales orders and invoices – and giving the rest of the company visibility of the status of order fulfilment and payment.
But few implementations of any new business system are without issues along the way.
In my experience, marketeers and sales operations staff tend to embrace new systems – it's easy for them to see how their lives will be made easier, and how they will be more productive post implementation.
But sales people have often long since come to see the CRM system as a necessary evil; a system that must be updated in order for their management to be able to measure pipeline and productivity. CRM systems often provide little or no value to the sales person in return.
So when thinking about the implementation of a new CRM system, how open is the sales team to change? Unless you can convince your sales people that a new CRM system will help them be more productive or more successful, how fully can you expect them to adopt a new CRM system?
In other words, how do we 'sell' CRM to the sales team?
Let them vent
As with any other stakeholders in the implementation of a new system, we advocate engaging the sales team early, and getting from them a list of issues with regard to the systems they need to use to process business and report to management. And of course, sales people are typically not slow in coming forward.
Their challenges often include having to provide the same information to management multiple times in multiple formats (think sales forecasts) and having to demonstrate that they really have followed up any leads assigned to them. They may need to complete activity reports of the calls they made or the meetings they attended in a given period, and when they close business, processing it may seem like the biggest challenge of all.
Furthermore they may be frustrated that it's not easy for them to keep their customers up to date on the fulfilment of their orders, because sales people often have no systems-based visibility of order status.
Nurture Champions
Since most businesses are dependent on their sales team for capturing the data they need to fulfil orders and to invoice, it makes an awful lot of sense to get them on board with any new CRM system. Working hard to demonstrate how the system will address their issues is key, but is not all you can do.
Identifying and cultivating 'champions' in your team for a new system is one of the most effective tactics. You know the most influential members of the sales team; by harnessing their influence you help to ensure the adoption of your new system. Appointing them as part of the project team or even setting MBO objectives should ensure their buy-in.
Make it fun
Sales people are by nature competitive. Why not put in place an incentive to reinforce adoption? It's pretty easy to measure the completeness of data on key accounts, or the cleanliness of orders submitted under the new process. Cases of wine, commission kickers or tickets to the Rugby can go a long way.
Get feedback – (and act on it)
After a few weeks – or most definitely after the first sales period end – take the time to seek feedback. Invite your CRM application vendor or implementation partner to one of your team meetings; they should be keen to help you address outstanding niggles in your implementation, not least so that you can become a reference site for them
Don't be afraid to use a little coercion
Once properly implemented, the on-going success (and return on investment) for any business application is determined by the quality of data entered into it (think accuracy and completeness for your process). A good CRM system, with appropriate monitoring and reporting, will quickly reveal data quality issues.
From experience, nothing focuses the attention of your sales team like the threat of sanctions for non-compliance. Paying reduced commission where the appropriate order information is not provided, or on deals that were not properly forecasted may seem heavy handed, but once you've invested in a new system and process, just might help to ensure that you reap the business benefits you seek.
And finally – Lead from the front!
A lot of sales and business leaders pay lip service to the importance of CRM but continue to request spreadsheets from their people and may never log in themselves. With few exceptions, the most successful CRM implementations are those embraced by the management team.
Get into the habit of pulling your key management information from the CRM system. Run sales team meetings and sales reviews from it. Yes there'll be teething issues, but when your team gets to understand that their pipeline needs to be accurate for Monday morning sales meetings – or else – they'll soon get on board.