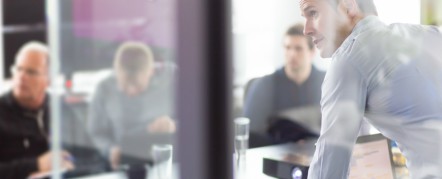 One of the decisions we took first at Workbooks was to build our own software, and to do so here in the UK.
We'd looked around at a number of open source software packages on which we could build a service, some with licences which we could live with but none met enough of our requirements: it had to support multiple customers efficiently, support a powerful security model, be easy to use and allow us to deliver a service that wasn't just another CRM solution. Workbooks was to deliver a complete 'Prospect to Cash' solution and it became obvious the only route to this was to create our own.
Having decided that we also got to choose to deliver a few more goodies, such as a completely flexible system to generate reports, and a Windows-like user interface (implemented using a Javascript framework running in all widely-deployed modern web browsers without plugins or compromise). We're particularly proud of the user interface: comparing a traditional Web UI with the Workbooks Desktop is a bit like comparing DOS with Windows (if you're old enough, can you remember when you could only see one form at a time?).
The next decision was that we'd build it here in the UK. This is deeply unfashionable (schoolchildren aren't even offered the option to learn basic programming skills in most UK schools) and there is a widespread view that pretty soon all software development will be offshore. But we wanted the flexibility to react quickly as our understanding of the requirements solidified and to build a capability to respond quickly to customer requirements in the future. Plus, it gave us the opportunity to work with some very skilled developers with whom we'd built great things in the past.
Thankfully the UK government's R&D tax credit scheme (just about to reach its tenth birthday) made things a little less daunting than otherwise. And although it still costs us more than our offshored competitors to produce software we believe it is worth it for the flexibility and responsiveness it delivers to us.
Another unfashionable thing we did was to commit to a UK-based customer support function: one of the things we have set out to do is to differentiate ourselves from our competitors through the quality of our support team.
So we're proud to report that Workbooks was born in the UK, continues to be built in the UK and is supported by our completely UK-based team.