GetApp owned by Nubera (a Gartner company) run a network of business App sites reaching 2 million users a month.
GetApp – The leading business app discovery platform creates quarterly lists of CRM applications; which are scored using five separate criterias (Reviews, Integrations, Mobile, Media & Security).
This quarter Workbooks has been selected to appear in the list.
Showing above mainstream CRM systems (such as Sage & Microsoft Dynamics). Workbooks proves small CRM systems with unique selling points can still outmanoeuvre well known (CRM) brands.
'We continue to be confident that we provide our customers with the highest level of service and support. We feel this has been reflected in our recent inclusion on GetApps top CRM list' writes Sam Jefferies (Digital Marketing Executive at Workbooks.com). Continuing with 'We hope to continue to work together to serve both our audiences as successfully as possible'.
Recent GetApp reviews include:
How GetApp calculate their scoring
GetApp use an algorthym called GetRank to determine quartley ranking. GetApp write:
'Each app is scored using five criteria, each worth 20 points, for a total possible score out of 100: User Reviews, Integrations, Mobile Apps, Media Presence, and Security. Each apps GetRank score is completely independent of commercial interests and existing relationships that GetApp has with app vendors.' – Source GetApp.
By continuing to grow and support their user base, Workbooks will remain an ever strengthing brand within GetApps ranking sphere.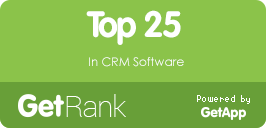 About Workbooks.com
Workbooks (formed in 2007) offer a user friendly CRM designed to increase businesses profits.
About GetApp
GetApp is a software marketplace that helps businesses discover business apps. It serves as an online lead generation channel for SaaS. (Source – Techcrunch)