In his recent Autumn Statement Philip Hammond described the UK's productivity gap as "shocking", and resolved to do something about it.
A quick glance at the figures would suggest the Chancellor of the Exchequer has a point: the UK's workers are 30% less productive than their US and German counterparts. The gap with the French is 20%. Even Italian workers, long derided for their supposed preference for la dolce vita over a bit of hard graft, are in fact 8% more productive than we are.
A productivity solution?
His solution is a £23bn National Productivity Investment Fund that will create the infrastructure – primarily new road and rail links, housing, digital communications, and research and development – we need to become more productive.
The news will be welcomed by anyone who has ever sat in a traffic jam when they should be starting their sales presentation, or who has watched fed up staff troop into work half an hour late after the third train delay that week, or who has had good staff relocate to a part of the country where they can afford to get on the housing ladder, or who has waited patiently for a document to download at rural broadband speed, or who has watched helpless as they lose orders to a foreign competitor with newer, better technology.
When will we see the benefit?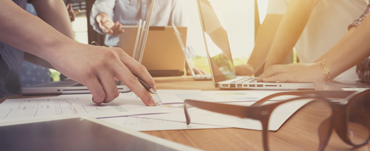 But in practical terms these infrastructure investments will take years, if not decades, to filter through to productivity improvements for your business, so what can you do right here, right now to improve the productivity in your firm?
After all, even the most productive business can be made more productive. What if your sales team or your sales manager could stop wasting time every week updating and merging spreadsheets in preparation for the weekly sales meeting? What if that was all done for them, so they could spend that time doing something more productive like speaking to customers?
How to close your own productivity gap
Or what if you could tighten up your processes so that no leads ever slipped through the net and every lead was followed up at exactly the right time? Or, just imagine if you could short circuit the laborious process where salespeople pass details to the accounts department so they can raise quotes, orders and invoices which they then pass back to the sales team? What if that all happened at the click of a button?
These are all productivity gains that are available immediately to businesses of any size and type. We don't need to wait for Government investment or long-term infrastructure – we simply need to invest in CRM. Indeed, for the typical SME, a CRM solution can improve productivity many ways.
Maximised revenues across multiple business areas
Some find it drives revenue by making the sales and marketing teams more efficient, such as Marcelo Bustamante, Director at Amstore, who said: "The web-to-lead functionality of Workbooks is a real benefit for us. It saves at least 10-15 minutes of admin time, several times a day, spread over several people. That is quite a lot of saved minutes per day, week, month and year, and certainly frees up my sales team to spend more time selling and speaking to customers."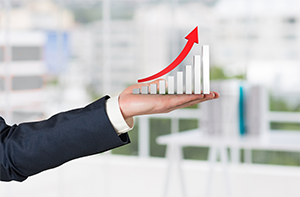 Others, like James Gray, CEO at Taopix, see productivity gains in the accounts department for order fulfilment for example. He says: "We have automated our month end invoicing run. Prior to Workbooks CRM we would manually create invoices in Sage and then email them to customers; this is now fully automatic in Workbooks taking just a few minutes, whereas previously it would take 6 or 7 days."
Then there are the operational savings. Pam Cowburn, previously Head of Communications and Project Manager at Index on Censorship, said: "Sending out invitations to our annual awards previously took about two weeks but with Workbooks it only took about two days because the information was organised and kept up to date. And this kind of time-saving can be seen across the whole organisation – Workbooks has definitely made the team more efficient."
Conclusion
In essence, a CRM system automates many of the more time-consuming tasks in a business, and this frees up people to spend time on the higher value tasks that drive business productivity and value. Better roads, rail links and technology infrastructure, all have a major part to play in closing the UK's productivity gap, but so does CRM – and CRM is one improvement you can make today.